Our Staff
Erik Amlee: Principal & CEO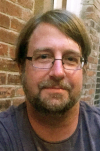 Erik specializes in developing mobile apps and advanced functionality for WordPress and Drupal platforms. He has also produced collaborative and boundary-pushing applications and websites, ranging from online games and multimedia installations, to large e-commerce catalog sites, cutting-edge interactive programming, and web animation. He joined Yes Exactly as a web developer in 2013 and became Principal & CEO in November 2017.
Rosemarie LaPierre: Support and Content Specialist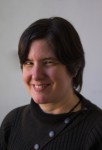 With over 25 years of experience in office management and customer service, Rosemarie has excellent organizational skills. She is detail oriented and enjoys taking on new challenges whether they are technical or interpersonal. She is adept at using the WordPress and Drupal Content Management Systems, and provides training and website update services.
Tess Gadwa: Founder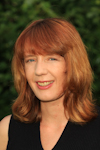 In January 2011, Tess launched Yes Exactly, specializing in rapid deployment of high quality custom sites and apps for creative professionals, seed stage startups, and community organizations. Her writings address topics such as the future of cryptocurrency, predicting hidden bias in decentralized workplace environments, and women's leadership in tech. She has lectured in Asia, North America, and Europe about the practical and ethical implications of free software, usability, and the connection between creativity and code.
As CEO of Yes Exactly, she led the push to release Zappen, the first fully functional open source implementation of mobile visual search, licensed under the LGPL 3.0 in August 2017. She is a results-oriented project manager well versed in leading edge technologies including augmented reality, cryptocurrency, and computer vision. A veteran of successful startups Tripod and BLUERIDGE Analytics, her gift is finding practical applications for complex technical concepts. Tess is also the creator of Attention Based Currency, which can be viewed at www.attentionbasedcurrency.com.
Tess graduated Magna Cum Laude from Williams College in 1998. Follow her on Twitter at @thematizer.
Her personal website is https://artmeetscode.com.