Our Staff
Erik Amlee: Principal & CEO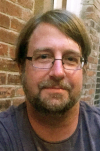 Erik specializes in developing mobile apps and advanced functionality for WordPress and Drupal platforms. He has also produced collaborative and boundary-pushing applications and websites, ranging from online games and multimedia installations, to large e-commerce catalog sites, cutting-edge interactive programming, and web animation. He joined Yes Exactly as a web developer in 2013 and became Principal & CEO in November 2017.
Rosemarie LaPierre: Support and Content Specialist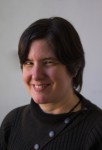 With over 25 years of experience in office management and customer service, Rosemarie has excellent organizational skills. She is detail oriented and enjoys taking on new challenges whether they are technical or interpersonal. She is adept at using the WordPress and Drupal Content Management Systems, and provides training and website update services.