I am writing today with important news.
Today is my last day as CEO of Yes Exactly. I have shifted my responsibilities to work full-time for Beerious?, the beer events startup we have incubated. I leave the company in the extremely capable hands of our Lead Developer, Erik Amlee, and our veteran support and design team.
I am thrilled to be able to work full-time on Beerious?, both as a beer lover and because the craft beer industry is one where we see small businesses (both breweries and venues) thriving all the time. Best of all, Beerious? represents a "green field" where we can integrate leading-edge open source technologies such as cryptocurrency and Zappen augmented reality. Cryptocurrency in particular has real advantages for everyday consumers in terms of greater privacy, lower fees, and access to open networks. We have been active participants in this space since 2014 and it's exciting to see the field finally come into its own.
It's hard to believe that seven years can go by so quickly.
I founded this company with a single vision: beautiful, affordable websites for artists, artisans, nonprofits, and entrepreneurs. Simply put, I wanted to help other small businesses like my own. I believe that "getting the word out" through effective marketing can make the difference in those critical early stages of a company's life.
I am proud of every site we host, and of every back-end solution and app we've built. But most of all I am proud of the culture we created at Yes Exactly. If you are a recipient of this email or if you know me personally, you know what I mean. Ani Difranco has always been one of my heroes, not just because of her music and her message, but because in 1990 she founded and ran her own record label: Righteous Babe Records. It's still going today, 27 years later. Integrity and vision don't yield overnight rewards, but they make all the difference in the long run.
Thanks to all of our present and past employees, interns, clients, friends, and project collaborators. Special thanks to Gavin Andresen, Rob Sletten of Wells Fargo, Jennifer Gaddy of Stratajen, Scott Little of inSolves, Rodolfo Archbold, and Stephen Shea.
I'll be in touch. : )
With best wishes,
Tess Gadwa
Chief Executive Officer
Twitter: @thematizer
Hi. Today we are making available to everyone a technology that until now has only been in the hands of a few large companies: visual search.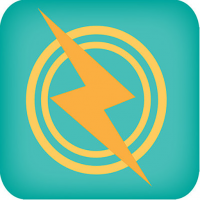 The way it works is simple. Scan a logo, a business card, or a sign and connect to the website of your choice. Use it for billboards. Use it for art galleries. Use it for protest signs and organizing in public spaces. We're not telling you what to do with it. We're just putting it out there. Fully functional. You can download the app and upload images and links directly to our website, or you can download the source code and build your own app.
Yes Exactly is pleased to announce the launch of a new website for the Center for New Americans, a local non-profit that provides support, education and resources for immigrant, refugee, and migrant communities of Western MA. We were tasked with revamping their Weebly website as a fully hosted Drupal site build, to integrate with a new CiviCRM customer management system.